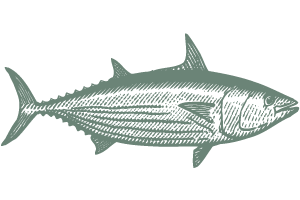 You'll never buy canned tuna again.
Most people are surprised to learn that in summer, Oregon has tropical blue water far offshore. Fisherman anxiously await the warm currents that bring these highspeed swimmers within reach and once the first tuna hits the dock, word travels fast. Up and down the coast, fishing Ports become abuzz with the news and boats are readied for the season.
Once the gear is tied, boats are fueled, and fish holds are iced, we head west.  Water temps in the low sixties are what we are looking for, along with signs of life. Jumping tuna, crashing birds, tuna boils, chlorophyll breaks and marine mammals are all signs that tell us to pull the throttles back and start fishing.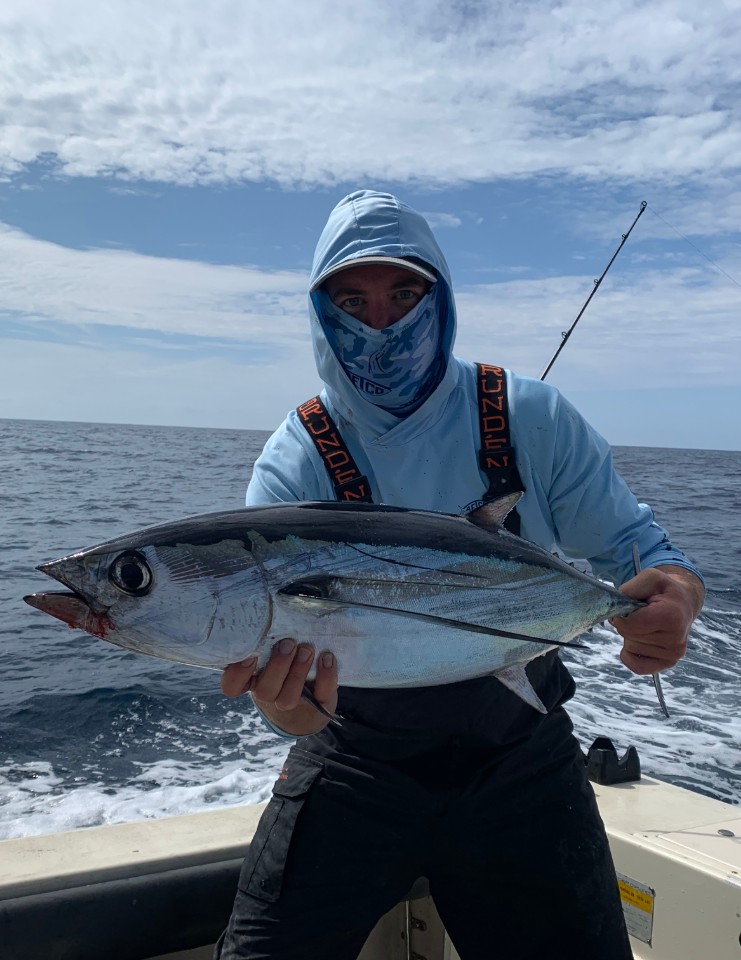 Jigging, trolling, and bait are all effective at different times.
We slow the boat to six or seven knots and deploy the tackle to begin our hunt. Some days it doesn't take long before we hookup and with the yell of "fish on" we stop the boat. Most people keep trolling, hoping for multiple fish on the heavy troll rods. This is where we do things a little different than other operations.  We bring in all the troll gear and light tackle is used with jigs and bait. We chum them up and try to get them on the chew next to the boat.  On a single stop we can load the deck with a pile of fish and anglers have to do the dance. Fish cross lines and you have to go over the person next to you and under the next. This is an adrenaline packed fishery with a lot going on. Sometimes they will eat your bait as soon as it hits the water!  When the action dies down, there is blood spray all over the boat and you! In a daze you try to process what just happened.  If the school leaves us, the troll gear goes back out and all eyes become fixed on the water searching for birds or fish. Once the reel starts screaming again, we repeat the process until the holds are full and the arms are sore.
These trips last the full day and when you return to the dock, be prepared to spend the night nearby. You will not have the energy to go home, and it takes quite a while to process the catch. We do not include fish cleaning in our trips, but we will make arrangements with fish cutting wizards to provide you with the highest quality "pacific pork" loins.