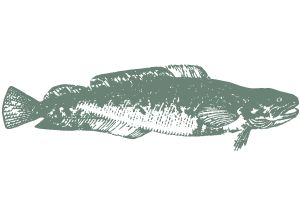 Lingcod season is open year round
These fish are prolific all along the west coast from Alaska to Mexico. They lurk in the rocks and cracks in the reefs waiting to surprise prey.
Larger adult lingcod come into the shallower waters from October – May to spawn and a unique behavior takes place. The female lingcod lays her egg nest and then the male fertilizes and protects his nest. During this time they are highly aggressive and willing to take a variety of different offerings.
The largest reported lingcod caught was 60 inches long and weighed 85 pounds.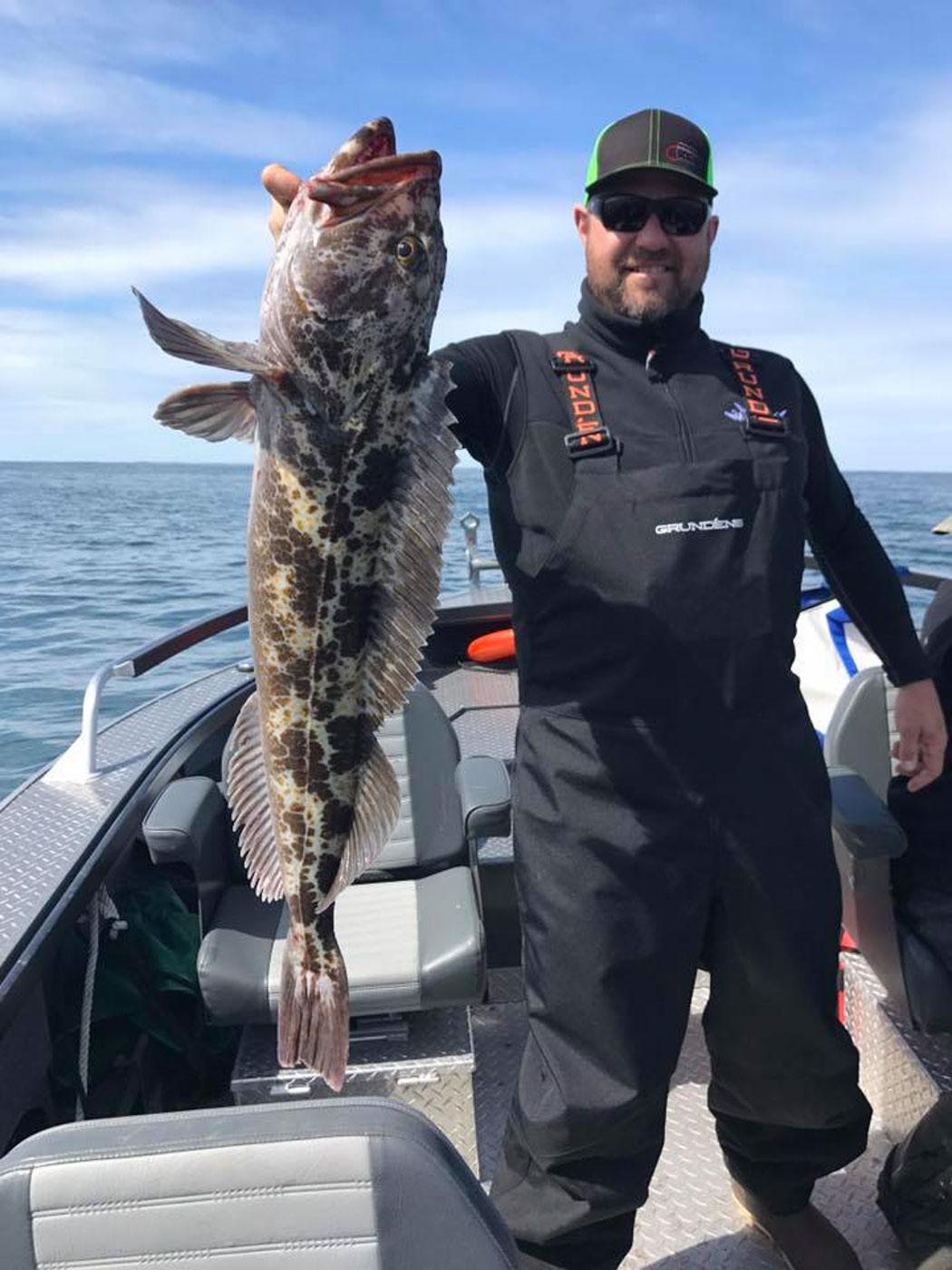 Jigging, trolling, and bait are all effective at different times.
Jigging with heavy lead provides the most excitement. This style of Lingcod fishing is all about the first 10 ft. off the bottom. The big fish will take you into the rocks if you do not get them up quickly. We target Lings primarily and Rock fish after we finish with lingcod. This is a bit different than how most Oregon fishing charters operate.
We primarily charter fish from Depoe Bay, Oregon. There is abundant structure and fishing a short distance away. Depoe Bay is the whale watch capitol of the Oregon Coast, and on most days whales can be seen. When crabbing is good we will drop pots and let them soak while we fish.