His passion goes beyond just catching fish
The joy people experience and the smiles on their faces are what motivates Captain Chad to work hard, pay attention to detail, and get fish on the line. There is nothing he would like more than to help you battle the trophy of your dreams.
Although having a fun and memorable trip is his ultimate goal, safety is Chad's first priority. He is a Coast Guard Captain, CPR/ First Aid certified, licensed through the State of Oregon, and fully insured.
Chad is also passionate about educating his clients. He has in-depth knowledge of the marine environment and has worked for a marine biologist running whale watching trips out of Depoe Bay. He enjoys anglers of all skill levels — he has had people from eight to 80 years old enjoy a day on the water with him.
Chad isn't one to hold back information about his secret fishing locations and hopes to educate you with his patient and laid back teaching style.
One trip with Chad and you will be hooked.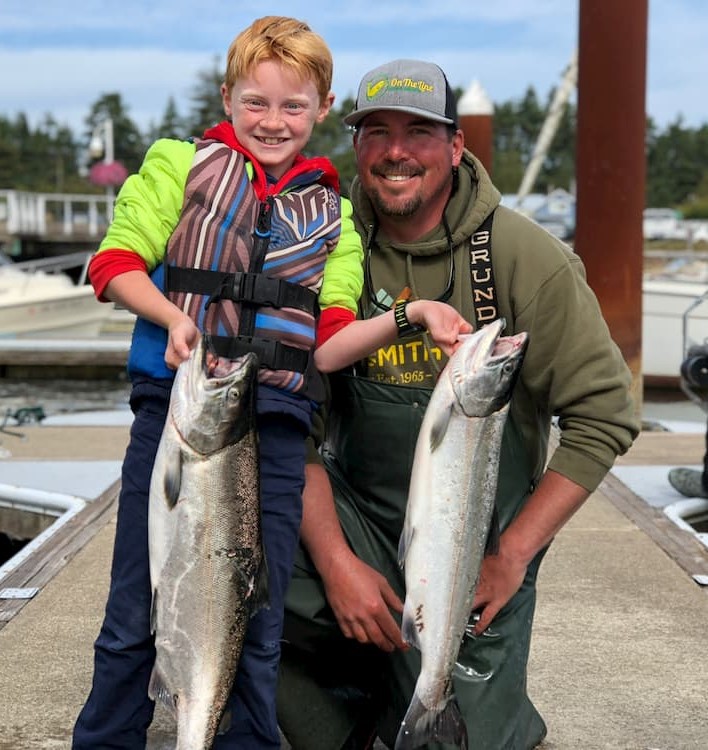 The Nemesis will handle almost anything you throw at it
This 28′ Willie Nemesis is a state of the art vessel that has ample room for 6 people plus crew. Rides out to the fishing grounds can be quick when powered by a Yamaha 300hp outboard. A top of the line electronics package helps us get on the fish and stay on them.
Under each seat is dry storage for your clothing and lunch. This boat is set up to fish. It was built with safety, comfort, and enough power to get out to the fishing grounds in a hurry.
The vessel is equipped with redundant safety measures. AIS is transmitting your position at all times and an EPIRB is also placed at the bow. It also features self-bailing guttered decks, multiple bilge pumps, very high sides, and an extremely safety-minded Captain at the helm.
This boat is so stable and comfortable you need to ride in it to believe it.