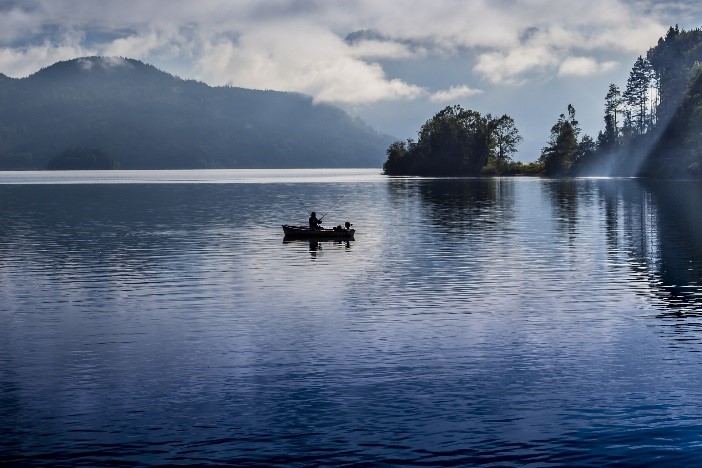 The weather has finally turned, but that doesn't mean fishing has to stop. We've still got plenty of late Chinook and Steelhead to work with. But winter fishing is not as simple as spring, summer, or even fall fishing. There are different factors to consider that can make or break your successful trip. Here are three things to think about when you go fishing this winter:
Using the right baits
Because it's winter, a fish's metabolism slows down and they don't need to bite as often. They also exert less effort when hunting, so choosing something slow and small will be your best bet in tricking them into biting your hook. Baits between 2-4 inches are great for this. Live baits will also catch their attention more, so that's another thing to consider.
Gear Up
Your gear is always important, but it's especially important in the winter time so you don't have to cut your trip short. Wearing proper clothing is imperative to keeping you safe. It's colder on the water, so layering up is the way to go. A t-shirt, under a sweatshirt, under a water-proof or water-resistant jacket will keep you warm and dry. Wearing waiters is never a bad idea, but if you don't have those, some leggings or long johns under jeans will do. Check out Cabela's or Bass Pro Shops for all the best gear for your fishing trip. Making sure you're warm can save your life out on the water, not to mention your fishing trip!
Play the Waiting Game
Like I said, fish hunt less in the winter because their metabolism slows down. The waiting game is going to be your best friend with winter fishing. Summertime may have gotten you used to huge hauls and easy catches, but winter makes the days shorter and the time between catches longer. Having patience will come in handy. Just like how you don't want to get out of bed in the morning, fish don't want to come up to the cold surface. Wait and see, that's the way to eventually catch a fish in the winter time.
Winter fishing can be fun and fruitful, if you play by nature's rules. Remember, never go out alone in case you fall overboard. You don't want to risk hypothermia if you can't pull yourself out of the water. Wear lots of layers and make sure you know what you're fishing for before you go. That way you can prepare the proper baits. Visit your state's Fish & Wildlife website for tips on how to be safe on the water. Here's Oregon's list. But the most important thing is to have fun! Fishing is a highly rewarding experience. That first catch will have you hooked for life! Stay safe, and have fun, and if you're looking for someone to take you on a chartered fishing trip who knows all the best tips and tricks, give me a call. I guarantee we'll have fun.