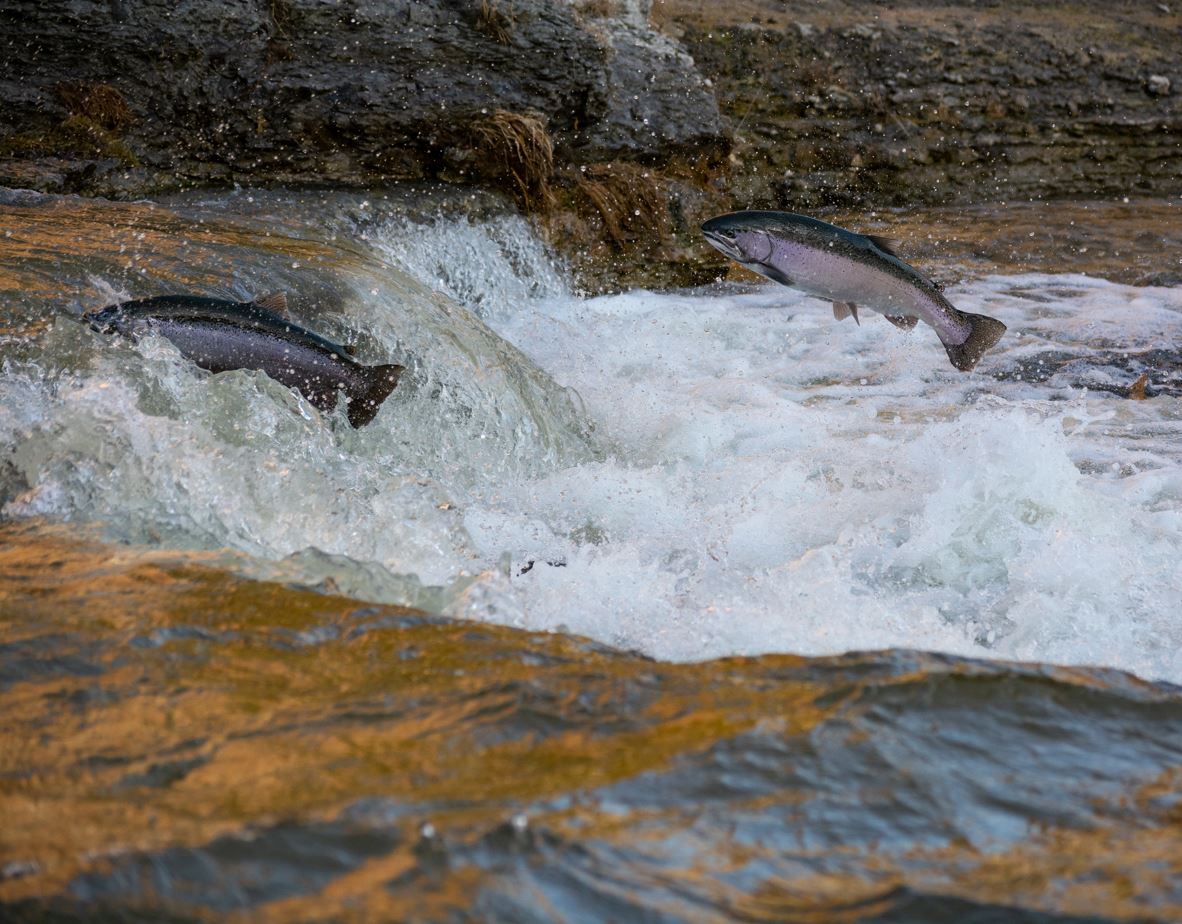 As we've discovered over the past couple of years, predicting the future is a difficult task. It might be something small like more fish returning to rivers, or it might be major… like a pandemic. But all that being said, there are still a few predictors we can look for to determine what will happen with our local fisheries. So while everyone has been celebrating the first part of the year, I've been doing my research to learn everything I can about fish numbers this year and how that will affect charter fishing trips in the future. Everything from the weather to the number of fish is going to change. That's what I'm here to tell you.
Salmon Numbers
Last year was a challenging year for salmon. Many adults did not return to their native rivers, creating a shortage for us river anglers. But this year, it's projected to turn around. We're looking at an up to 30% increase in this year's salmon returns. That's a lot of lox! Of course, it's still important to remember to fish sustainably and only keep what you need, but this opens the doors for many of us. The number of guests who can book chartered guide services or take their boats out fishing will increase, which means more crowds on your favorite rivers.
The Warmer it is, the Drier it is
If you look at the temperature year after year, you'll see an upward trend. You'll also notice that as it gets warmer, it gets drier. This year is no exception. Almost the entire state is projected to get warmer by a few degrees as early as this month. The groundhog may have said six more weeks of winter, but I don't think even he could see things heating up like this. That heat is going to mean lower river levels. Yes, this means we'll be closer to the fish, but that doesn't mean they will be easier to catch. The heat may not bother you, but it certainly bothers the fish. That's why monitoring our climate is such an important factor in fishing and is something you should keep an eye on as spring starts ramping up and summer fishing trips are planned.
Drought Warning
It will be warmer, which means it will be drier, which means the droughts will be more severe. Droughts affect fisheries for generations. First of all, if a fish can't make it to the ocean to feed or spawn, they will get stuck in the river, stream or tributary and potentially die. This causes those lower fish numbers we were seeing last year. Droughts also contribute to a fish's ability to survive. The higher water temperatures mean it's harder to absorb oxygen and physically harder for them to swim. These conditions mean higher chances of becoming diseased and make the fish more susceptible to predation. There are many other ways droughts affect our fisheries, but all of them cause lower fish populations every year.
As I said, it's impossible to predict precisely what will happen. But by listening to scientists and paying attention to the environment you're fishing in, you can learn a lot about what might happen. Through this research and our response to it, we will be able to ensure full fisheries for future generations. If you want to learn more or get out there yourself, book with On the Line Guide Service. I am well versed in the species we fish for and what contributes to the day's conditions. My years of ocean experience and love for fishing means you are in for one of Oregon's best guided fishing experiences.